Current place:Sinoorigin/Oil painting/Original Oil painting/Yuxiang Lv Original Oil painting
Yuxiang Lv Original Oil painting
Yuxiang Lv Graduated in The Dept.of Oil Painting of China Luxun Academy of Fine Arts and achieved his graduate degree from China Central Academy Of Fine Art.
Mr.Lv is a professional artist. He was born in rural of northeast of China. He develops a genuine love and understanding of natural scenes, and countryside remains a constantly employed theme in his paintings in which the colors of different seasons are particularly manipulated. With the tonal variations of these colors, Mr.Lv manages to express the beauty and essence of nature and wins himself the acclaim as a Natural Idyllic artist.
Lvs works demonstrate a beauty of simplicity and the lively tranquility in nature.
Viewing the paintings by Mr.Lv, we can feel the relaxing atmosphere. We are getting closer to nature.
Mr. Lv is good at using grey hue and knife touches are vivid in his hand. Give each stroke feeling: profound silence in winter, ardently expectation in early springin chilly autumn morning, our hearts are inspired with cool wind.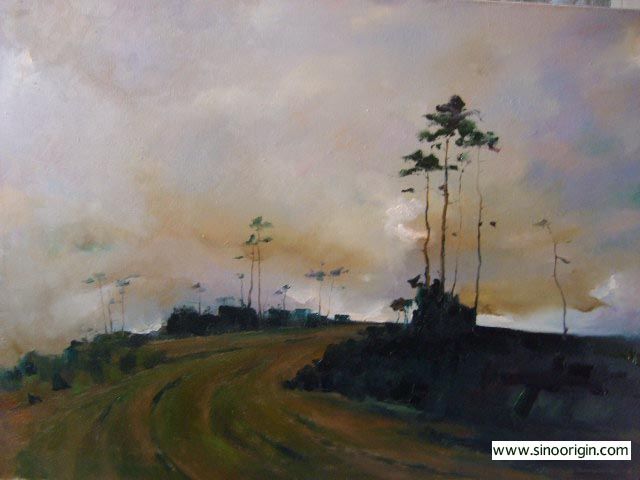 original-landscape-2-60x90cm
LYX-38
LYX-37
LYX-36
LYX-35
LYX-34-100x80cm
LYX-33-40x50cm
LYX-32-60x80cm
LYX-31-50x60cm
LYX-30-50x60cm
LYX-29-38x45cm
LYX-28-70x96cm
LYX-27
LYX-26
LYX-25
LYX-24
LYX-23
LYX-22
LYX-21
LYX-20
LYX-19
LYX-18
LYX-17
LYX-16
LYX-15
LYX-13
LYX-12
LYX-11
LYX-10
LYX-09
LYX-08
LYX-07
LYX-06
LYX-05
LYX-04
LYX-03
LYX-02
LYX-01